Web Counters
Website Visitors
Since
February 26, 2014

Visitors Today
May 21, 2018

Welcome to the Official Website for the
West Whiteland Fire Company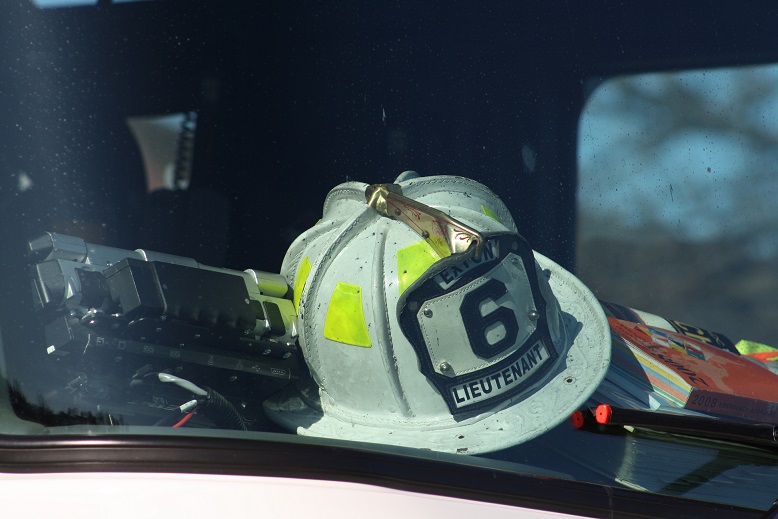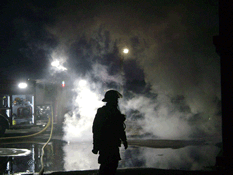 The West Whiteland Fire Company is a 100% volunteer fire company located in Exton, Pennsylvania that provides fire protection and related services, community education, and fire prevention measures to the residents, businesses, schools, and commuters in West Whiteland Township. Our firefighters have been continuously serving the residents of West Whiteland since 1953, providing the community with experienced, dedicated, professional firefighters, capable of handling all types of fires and fire-related emergencies. As a volunteer fire company, our members include your friends, family, and neighbors, all of whom spend a significant amount of time protecting and serving the Community.

Hazardous Materials Incident

May 16

Location: Ship Road Park

Township: West Whiteland

Dispatched: 13:09

Closed: 13:58

Incident Type: HAZARDOUS MATERIALS INCIDENT
Dispatch details: TANK OF UNKNOWN SUBSTANCE IN VEHICLE

Units from the West Whiteland Fire Company were dispatched to assist with a hazardous materials incident along with an ambulance from Uwchlan and the Chester County Hazardous Materials Response Team. West Whiteland ... (Full Story & Photos)

Exton Station House fire

May 16

Location: Stirling Court

Township: West Whiteland

Dispatched: 04:48

Closed: 05:52

Incident Type: FIRE-HOUSE FIRE
Dispatch details: BURNING SMELL AND SMOKE CONDITION INSIDE DWELLING

At 4:48 AM the West Whiteland Fire Company was dispatched to Stirling Court in the Exton Station development for a house fire. Engine 6-1, 6-2, and Tower 6 responded along with Station 56 (Goshen), Station 47 (Lionville), ... (Full Story & Photos)

"A Day In The Life" Firefighter Training

May 03

On May 3rd, West Whiteland, Lionville, Goshen, and Downingtown Fire companies along with Uwchlan ambulance participated in an all-day training session put on by the Chester County Department of Emergency Services at the Chester County Public Safety Training Campus.

The training included incidents such as:
• Vehicle Rescue
• Structure Fires
• Brush Fires
• Active Shooter
• Hazmat Situations
• Pipeline ... (Full Story & Photos)

Lionville Car Accident

April 28

Location: West Uwchlan Ave / RG Holmes Drive

Township: Uwchlan

Dispatched: 21:39

Closed: 21:55

Incident Type: ACCIDENT-BLS
Dispatch details: 2 VEH AT LEAST 1 INTO A POLE

This evening a West Whiteland crew was standing by while Lionville Fire Company was enjoying their annual banquet. At 9:39 PM, the county dispatched units to an auto accident with injuries at West Uwchlan Ave and RG Holmes Drive. ... (Full Story & Photos)

Your feedback is important to us! Feel free to sign the guestbook.
There are currently no events
2018 Incidents
Jan
46
Feb
38
Mar
43
Apr
57
2017 Incidents
Jan
34
Feb
39
Mar
41
April
42
May
54
Jun
42
Jul
46
Aug
55
Sept
46
Oct
46
Nov
47
Dec
53
Total
545
2016 Incidents
Jan
58
Feb
39
Mar
42
Apr
42
May
41
Jun
49
Jul
44
Aug
42
Sept
35
Oct
30
Nov
48
Dec
46
Total
516
Past Responses
2016
516
2015
543
2014
541
2013
548
2012
472
2011
514
Contact Us
227 Crest Avenue
Exton, PA 19341

Emergency Dial 911
Station: 610-363-9066
Fax: 610-363-9473